Karnig Momdjian CA
Karnig Momdjian started his professional life as a Chartered Accountant with Yarwood Vane (now Deloitte), later moved to IT and ultimately held the position of National IT Director at Deloitte.
Karnig then founded a technology training and consulting company based in North Sydney which he sold to a systems integrator six years later.
For the next five years Karnig held various leadership positions at Solution 6 (now MYOB) ultimately culminating in his appointment as Vice President of Product Strategy and Alliances. The highlight of this experience was the identification of a strategic partner which resulted in an acquisition for $26 million(USD). During this time Karnig was a key contributor in the due diligence process and the recommendation to the board and shareholders.
Karnig then moved into BDM roles for software companies involved in practice management systems for lawyers and barristers and then into document and knowledge management systems for professional service firms.
In his most recent role Karnig held the position of Chief Operating Officer at Chan and Naylor, a "BRW Top 100″ (2012 Top 50) national accounting firm.
Now Karnig wants to share this broad experience to help others grow their business.
Sal Carrero
Sal has established and built several highly successful businesses, and held roles including Sales and Marketing Director of Lawfund and the Group CEO of Chan & Naylor Australia. His knowledge of alliance distribution, digital marketing, email marketing and social media is considerable and Sal's expertise is widely sought-after in the industry.
A powerhouse of practical and effective ideas for business growth and marketing, Sal is generous in sharing information that helps businesses engage more strongly with their desired target market.
Sal achieved a milestone on having one of the top 1% most viewed LinkedIn profiles for 2012.
.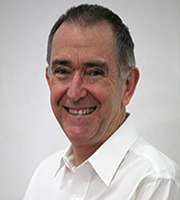 Paul Roussell
Paul's career in IT covers over 42 years, across almost any imaginable role and over a huge range of industries and business applications.
In 1983 Paul was a founding Director of NZ-based Inform Group, creators of The Complete Legal Office ("CLO"). Still in use today, the software was sold to well over 100 law firms and several accounting firms in Australia, New Zealand and Hong Kong. Inform Group was sold to Solution 6 in the mid-1990s.
Paul then founded The Integrators, specialising first in Contact Management software, but then evolving into the world of CRM (Customer Relationship Management) systems. The Integrators expanded rapidly until it built up over 16 years' CRM experience at over 120 customers, each ranging from 5 to 450 users, serviced by its 25 staff in 6 cities across Australia and New Zealand. The Integrators merged its customers and employees with MicroSell to form Adexio, which was then sold in 2009.
Paul now uses his enormous experience to consult with clients about selecting and implementing Accounting, Workflow/Alerting, integrated CRM and e-Marketing solutions, and in particular for mid-to-large Accounting firms.
Arun Arunasalam
Arun Arunasalam is a multi-skilled consultant with a strong desire to deliver superior results to his clients. He has the unique skills and ability to blend people, processes and systems to produce business outcomes. He has demonstrated people and project management skills combined with over fifteen years of experience in IT Consulting and Business Process Re-engineering gained by working in a Big 4 accounting and consulting firm and global professional service automation companies.
Having worked in major accounting firms in audit, business process re-engineering and IT consulting and in software companies such as Solution 6 and MYOB servicing global and national accounting and legal firms, Arun is uniquely placed to advise your firm on business processes and automation.
Sonja van den Bosch
Sonja is a marketing consultant with more than 16 years corporate marketing and sales management experience in Europe, Asia, North America, NZ and Australia across a variety of industries.
Through her marketing initiatives, she has helped businesses increase market share and boost revenues considerably.
Sonja has forged a strong reputation for delivering truthful, integrated marketing and sales solutions that deliver results and are implemented on time and within budget. She enjoys transferring knowledge and skills and in doing so, builds internal marketing capability within her clients' businesses.
Shahe Momdjian
Shahe Momdjian has graduated with a BCom from the University of New South Wales specialising in Marketing and Business Law. He began his professional life at Deloitte in Sydney as an undergraduate trainee in Risk Services.
Working as a freelance marketer, Shahe has delivered; SEO reporting, social media planning and professional photography services to a BRW Top 100 (2012) accounting firm; digital community management, social media planning and email marketing services for a new charity Fun Run; debating coaching at multiple schools and more. Shahe is a versatile and dedicated service provider ready to help your business with its digital social life.
Adam Adams
Adam began his employment at Westpac Banking Corporation & spent 5 years as an International Trade Officer in the International Department.
In 1990 Adam chose a career change and completed an Electrical Engineering Diploma. Throughout his employment in the IT Industry Adam has covered such roles as Network Engineer, Senior Network Engineer, Engineering Team Leader and Engineering Manager whilst employed by leading technology companies. From 2001 to Present, Adam has been self employed in the IT industry and has represented himself as Maki Solutions Pty Ltd.
Adam's career in IT spans 23 years and in this time has acquired extensive knowledge and experience, but not limited to, the Accounting Industry which has been a huge part of his dealings in the last 17yrs.
His experience ranges from Citrix, Windows Servers, Terminal Services, Virtualization, Backups, Internet, WANs/LANs, etc.
Adam has successfully completed many projects over the years, involving himself from pre-sales, implementation, post-sales, training, support and proactive maintenance. He is self motivated and has a hands on approach, offering good old fashioned service with a smile.
.
Nathan Stanfield
Nathan started his IT career in March 2000. Since then Nathan has managed the global IT and Infrastructure operations for Altium Limited who are a large, Australian founded, electronic design software company.
Nathan is a Google Apps pioneer helping small to medium businesses simplify their IT by moving their systems into the cloud.
Nathan loves solving problems, finding better ways for businesses and people to work, enabling them to use fewer resources, apply less effort and increase profits.
.
Liana Gorman
With an extensive background in human resources, gained in the recruitment industry as well as senior executive positions in corporate, government and SME, Liana has a passion for identifying and developing leading edge solutions which aid in increasing productivity and shareholder returns through the implementation of proven employee engagement programs.
Liana has built her reputation in being a "change agent" and leading business transformation through people development which included review and implementation of talent management methodologies, identifying quality talent, internal coaching and staff career development, workforce optimization, understanding current/future market trends and enabling organizations to maintain their competitive advantage.
Liana's passion and belief in the importance of leading edge talent management functions and their high impact on profitability drives her to continually research global best practice and continues to raise awareness in this area through her writing and speaking engagements.
.
Karen Hillen
Karen is a certified HR Coach with a Diploma in Human Resource Management, Graduate Diploma in Public Administration, Graduate Certificate in Public Sector Management and a Certificate IV in Training and Assessment. Karen has more than 20 years of experience in Human Resources, staffing and payroll. She has worked with SMEs, not for profits, Registered Training Organisations and the public sector. She is also a member of the Australian Human Resources Institute (AHRI), the Industrial Relations Society of NSW and is an accredited DiSC profile provider.
Specialising in Employment Relations, Karen has expertise in all areas of Human Resource Management. An experienced negotiator, mediator and problem solver, Karen will help you resolve conflict between key stakeholders and boost productivity across the board. Karen's interpersonal and active listening skills, empathic nature and logical approach give her an excellent ability to swiftly establish trust and credibility.
Karen has excellent presentation skills, including extensive experience presenting sessions on workplace conduct and recruitment which means you can be confident that your staff are aware of your expectations of them in the workplace as well as their rights and responsibilities at work, and your managers can make effective recruitment decisions.
 .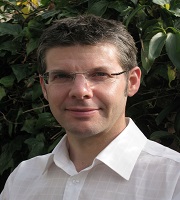 Brian Dorricott
Brian has extensive experience in starting, developing and selling businesses in the security and messaging sectors of the IT industry. After completing a Masters in Engineering at Imperial College, he worked for Philips and Logica before setting up two companies: DeeZee Ltd and Gordano Ltd. Brian was the Architect and Managing Director of DeeZee in 1997 when it sold to CISCO Systems Inc. He was the Founder, Architect and Managing Director of Gordano Ltd from 1994 until 2003 when the company was sold to the existing management team. Gordano software products have been purchased by over 20,000 companies in over 120 countries around the world including; Telstra, Fuji Film, University of Toronto, IBM, TieRack, Marks & Spencer, Oxfam, Dolby, NASA Space Goddard Center, US Army, Cable & Wireless and Barclays Bank. After leaving Gordano, Brian travelled the four corners of the earth before becoming the Network Manager for the Bristol based Business Angel Network SWAIN (South West Angel and Investor Network). After leaving SWAIN, Brian has continued his work as an Entrepreneur in Residence for SETSquared and UWE, and established his consultancy firm, Meteorical, which provides training to mentors and investors to help them be more successful with their investments in small, start-up businesses.
Brian's areas of expertise include; executive coaching covering areas such as sales, marketing, alignment, company design, ITC, motivation strategies (staff, customers, suppliers, channels), making profit and company strategy.
.